There are going to be quite a number of different things that you are going to have to become very well versed at when you choose to start playing poker online in a real money playing environment, and one of those things is making sure you use a deposit option to fund your account that suits you perfectly.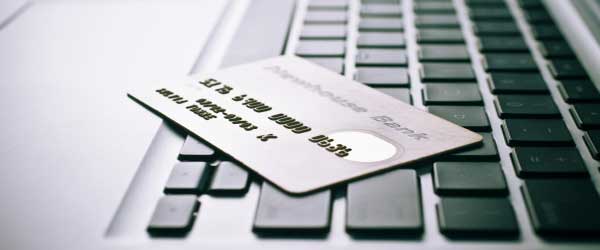 Whilst most poker sites are going to allow you to set your account to your own home currency, and as such by doing so you will never have to worry about currency exchange rates fees and charges when turning your home currency into the one used at the poker site, there are often extras costs that come into effect when you choose to use one deposit option over any other.
To help you make good sense of the range of different poker site deposit options that you will come across below you will get an overview of some of the most popular ones available.But not only that, I will also let you know which are the most cost effective poker site deposit options you can make use of too and any additional benefits that may be coming your way when you select any of them as your preferred funding method at your favourite poker sites.There are literally dozens of different ways to make deposits to online poker sites depending on your location. If you're in the UK for instance, the world is your oyster. If you're located in the United States, or Canada, or in another locale that largely regulates online poker and other types of online gambling, well you might have to be a bit more creative to find a viable poker deposit method.Whatever the case, you can trust that we here at toptenpokersites.org will always provide you with all of the pertinent information on the most trusted, most convenient, and all relevant online poker deposit methods.
Deposit Methods Commonly Accepted at Online Poker Sites
Credit Cards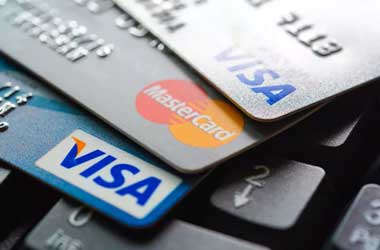 Credit Cards are by far the most popular method of depositing to online poker site accounts. After all, chances are, if you have a bank account you probably already have one. They're simple to use, if you can shop online, you can deposit money to an online poker site, lastly, there's usually no extra fee associated with using a credit card to make a deposit to an online poker site.The downside of using credit cards at online poker sites is that since the passage of the UIGEA in the United States, and Australia's IGA and other similar laws credit card transactions in affected areas are not always effective. There is a solution to this however.I would urge you to only use your credit card as a poker site payment option as a last resort, for when you do choose to fund a poker site account using any credit card the credit card issuer may look at those transactions and class them as cash advances.That means that on top of the amount to cash you have deposited an additional fee will then be charged to you, plus you are going to have to pay interest too on top of any deposits you have made if you do not pay off your credit card bill on time!In fact, some credit card issuers will not permit their users to fund their poker site or any type to gambling site accounts using their credit cards and some will also not permit any winnings you have been lucky enough to have achieved credited back to your credit card account!So only ever use a credit card if you have no other possible way of funding your poker site accounts as by doing so they can be a very expensive funding option for sure!Where your bank issued credit card will not work, for the most part prepaid credit cards do. Take a look at our Credit Cards article for more information on where and how to get prepaid credit cards that will work at online poker sites from most countries.
Debit Cards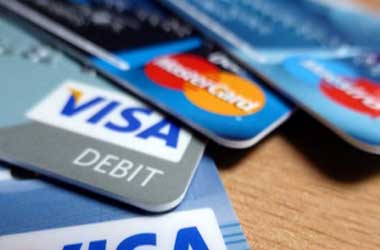 I am of the mind that if you do not mind using a debit card that is linked up to your bank account as the way that you make deposits into your online real money poker site accounts. That is always going to be by far and aware the very best payment method to use when you set about using an online real money poker site account.The main benefit s using a debit card to fund a poker site account is that the funds are instantly processed from your bank account and added to your poker site account.There are rarely if ever any additional fees and charges that you are forced to have to pay when using such a payment card either.But not only that, if and when you do win and decide to cash out your winnings, having used a debit card to fund your real money poker site account, that poker site is then going to be able to process your winnings rapidly and get them placed into the bank account that is linked up to the debit card you have used!
Prepaid and Virtual Credit Cards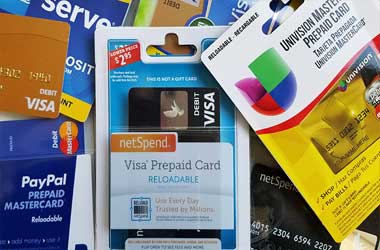 Some poker players may not have access to any type of payment method or may be wary of concerned about sign for example their credit or debit cards as the way they do indeed fund their poker site accounts.If you have been worried or concerned about using such payment cards then there will be another option you can make use of and utilize and they are a payment method known as prepaid vouchers like EntroPay or Ukash (Prepaid Voucher) .Take for example PaySafeCard you can buy them in local convenience stores for many different face values and once you hand over your card you are given a voucher with a unique code printed on the front of it and use enter that code into the poker sites banking interface and your cash is then instantly credited to your account.Prepaid debit cards are of course another way that you can choose to fund your poker site accounts, however unlike prepaid vouchers for example there will be a plethora do different fees and charges associated with using a prepaid debit card.The fees and types of fees associated with each type of card vary, so be careful when reading the fine print. Some cards charge a set-up fee, some a monthly fee, others a deposit fee, and others a withdrawal fee. If you're not careful in this department, you might just end up paying all three. If you're not into reading credit card terms check out our reviews of each individual product, we'll point out the leaks, and help you maintain a positive ROI.
eWallets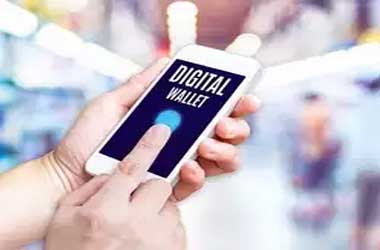 eWallet's are sort of like online bank accounts. They're companies that you can either use as an intermediary between your bank and the online poker site.You can actually store money in your account with the eWallet and then use the account to make deposits and withdrawals to and from an online poker account.There are quite a lot of eWallets to pick and chose from these days, and the main ones used to fund poker site accounts include NETeller and Skrill.Be aware that some users of PayPal living in certain countries will also be able to use those a web wallet accounts as the way they fund their poker site accounts.However, there are fees associated with using such accounts, and they often kick in when you initially transfer money into a web wallet account, so for the most cost effective ones always spend some time researching just how much you will have to pay to top up any web wallet accounts, and the select the one with the lowest fees associated with using them!When you do have funds in a web wallet account then you ate going to be able to transfer them instantly into a poker site account, so you will never experience any delays in making a deposit.But be aware that whilst some poker sites have a system in place to allow them to pay out your winning instantly back to most if not all web wallets, some poker sites can leave your withdrawals pending for several days before they do pay them out to you, so avoid the latter type of poker sites is always my advice!
eCheck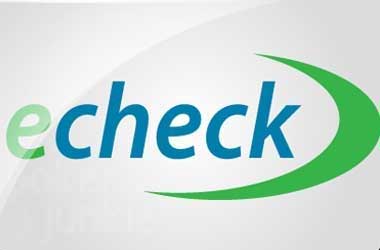 To put it simply, an eCheck is a virtual check rather than a paper check. The check has no number, and is drawn off of the player's regular bank account. Oftentimes eChecks are facilitated via companies such as PayPal or NETeller, listed above in the eWallet category. The poker site does not instantly receive the money deposited via eCheck, however, in most cases the players account is instantly credited.
Cryptocurrencies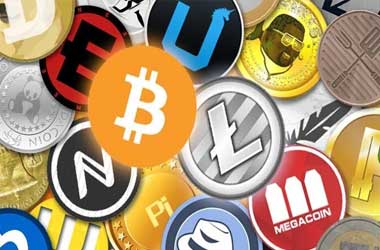 There are now numerous online and mobile poker sites that are going to allow you to make a deposit into your account using any of the many different types of Cryptocurrencies.They way you do find such an account using those digital currencies is quite straight forward for you use your digital wallet as the way you send your funds into a poker site account.They will then be converted into the currency you have chosen to set your account at.There are plenty of pros and cons however of choosing to using a cryptocurrency as the way that you fund any poker site accounts, the main one is that you can choose to play completely anonymously by doing so.The other main benefit of using any digital currencies is that payments can be made as good as instantly and most poker sites that do accept them as a form of deposit option will also let you make a withdrawal back to your digital wallet account too, and by doing so many poker sites will pay you out your winnings in full but much more importantly instantly too!
Deposit Processors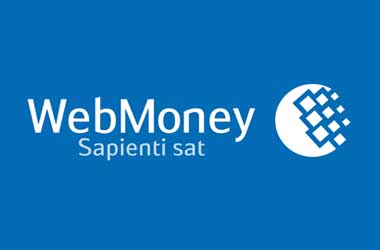 These services provide a bridge between your bank and the online poker site. When you make a deposit using the following services such as UsemyFunds, UseMyBank, WebMoney at a poker site, they will instantly deduct the funds from your bank account and forward them to the poker site. The biggest benefits of these services are that the deductions from your bank account do not show up as gambling transactions and you do not have to share your bank account information with online poker sites. However, if you've read our poker reviews, and are strictly playing on sites trusted by Top Poker Sites, you should feel very secure in sharing your details with the sites listed here. In most cases the poker sites we list are more reputable than many payment processors have been in the past. In fact, most of the poker sites listed on this page are publicly traded multi-million dollar companies.
Money Transfer Services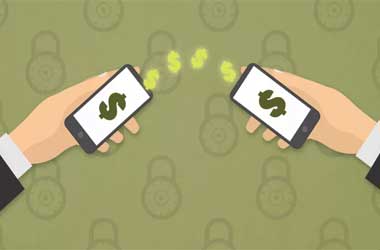 Western Union and Money Gram are both money transfer services that can be used in person at a plethora of locations worldwide. In addition to actual retail locations where customers can personally send and receive cash to and from their poker accounts, players can also initiate transactions online, and by telephone.
Bank Transfers and Bank Wires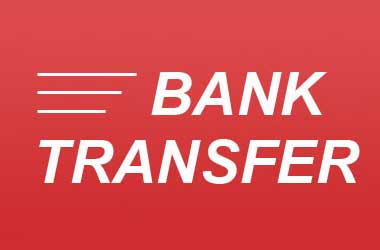 You can of course choose to make your deposits into a poker site using a bank transfer or a bank wire, but there are a few things that you will need to be aware of if and when you do start to use those types of poker site payment methods.When you instigate a bank wire for example there can often be some very hefty fees associated with you going so, and those will need to be factored into your poker playing bankroll, plus bank wires can often take several days to reach the poker sites bank account so keep that in mind too.Bank transfers can be processed in some countries within two hours and no longer, in fact some bank transfers are processed instantly and reach the account they have been sent into instantly.But at all times do ensure that you have the correct and full details of the poker sites bank account and include in your bank wires and bank transfers the correct reference codes so that when the poker sites receive your  bank wires and bank transfers they can credit them to your account.It is always worth noting that many poker sites can and also will allow you to make a withdrawal by a bank transfer or via a bank wire, but will often charge you for the privilege , so that is another thing that you do always shave to keep in mind too!
Pay by Phone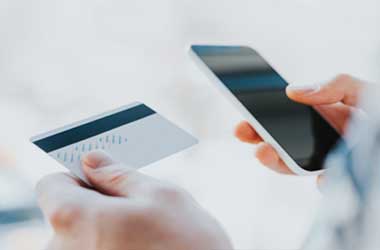 If you have chosen to make use of a poker site app, then there is a very novel and quite unique way that you could be given as a way of finding your mobile poker site accounts, and that is by a system known as pay by phone.I should however point out that pay by phone is a one way funding method and as such whilst you can of course choose to use it to top up your poker site accounts you are not going to be able to use it to make withdrawals from any poker site accounts.How pay for phone works and operates is that you simply request a deposit is credited to your account but is added onto your next phone bill if you have a contract phone.However, if you have a prepaid mobile phone then you can still use the pay by phone deposit option but your deposit will then be knocked off and debited from your current balance, be aware that only small deposits can be used using this payment option!
Frequently Asked Questions
It shouldn't take you very long to learn how to use an online poker sites banking interface, and as soon as you do so you will soon be making deposits and hopefully plenty of withdrawals too. Here are some additional questions and their respective answers that you may be interested in finding out more about.
How do I verify my poker site account?
When a poker site contacts you and asks you to verify your account you will usually need to send into them copies of a driving licenses and/or passports and also a recent utility type of bill that is dated in the last three months too.
What is the best poker site deposit option?
It is up to you and our own personal requirements as to what will be the very best deposit option, however as far as what the majority of poker players using as their preferred payment and deposit option that is a debit card linked up to their bank account.
How long do I have to wait to get paid out poker site winnings?
Sometimes you may have to wait for a few days until a poker site will process and then send out to you your winnings, but be aware there are some poker sites and apps that now pay-out winners instantly via web wallets and cryptocurrencies!
What is the minimum poker site deposit amount?
It is going to be both the poker site or poker app you are using align with the payment method you have chosen to make use of as to what the minimum about you will be able to deposit, but that information will be on the website or banking interface of each poker site or poker app so do check!
Do all poker sites accept all payment methods?
I should point out that no every single poker site or poker app you come across is going to be giving you the option of deposits via any and all payment options so make sure you chosen to see if any poker site you are about to sign up to and play at does offer you the payment option and methods you are looking for!