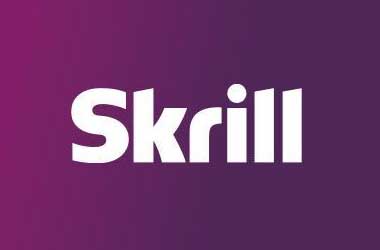 For people that regularly play at online poker sites, moving money into and out of sites is a pretty common task.Whether you're playing real money poker as a hobby, or you're working your way to becoming a pro poker player, you're going to need a bankroll. For the amateur player, finding a way to make a deposit now and then is probably enough. For those players that play seriously, having a liquid bankroll is a must.
Recommended Licensed and Legal US Poker sites
All Poker Rooms are Licensed , Mobile Friendly
Advertiser Disclosure
Name
Compatability
Bonus
Rating
Features

1

All players can play for free or for real money
Multiple poker game variants now available

2

Pot limit games available
All poker bonuses come with fair terms and conditions

3

Plenty of pot-limit games
All bonuses completely optional

4

Small stake poker games available
Some of the highest guaranteed poker tournaments

5

Low limit games offered 24/7
Easy to understand poker bonus offers

6

Lots of open free play poker tables
Play all of your favourite poker game variants

7

Massive bad beat jackpots available
Play free or real money Texas Hold'em games

8

Bad beat jackpots offered
Play all types of Texas Hold'em games
What is a Skrill account?
Skrill, formerly known as MoneyBookers was initially launched into the internet gambling world in 2002, after which they became one of the most well-known poker deposit solutions world-wide. Skrill is an online eWallet, much like NETeller or PayPal. Poker players can fund their Skrill account, and then use their account to fund their online poker account, as well as to shop at hundreds of online websites, and to send money back and forth between friends and family.
Poker Sites That Accept Skrill Deposits
Skrill is one of the most popular deposit methods all around the world, and as such is accepted by nearly every poker room available online, with the exclusion of poker sites that are located in regions that have restrictions on the way that banks and other financial institutions can do business with online gambling entities, such as in the United States.
Where is Skrill Available
Skrill can be found in countries all over the globe. Just because it's available however doesn't make it a plausible poker deposit option. There are some places where Skrill is available, but not available as a poker deposit method. For instance, since the passage of the UIGEA in the United States, Skrill does not process deposits from the United States to online poker accounts.The company behind Skrill is accountable answerable to the accounting branches of government in the countries it's accepted and valid in, which is a long list indeed. In addition to being a viable, and well, a preferred online poker deposit option, Skrill is also an option for making deposits all over the internet, and for use on Facebook, Skype, eBay and a plethora of other companies.
Setting up a Skrill Account
It's pretty easy to set up a Skrill account and in most cases just takes a few minutes. All you will need to get going is an email address and a way to fund your account.Poker players can use a debit card, a Visa Card, MasterCard or one of the other acceptable payment methodsOnce you create your account and confirm your email address all you have to do is use your payment method to put money into your Skrill account. Once the money's been deposited there you can send it out to any online casino that accepts Skrill, allowing you to start playing and start winning without any undue waiting.
How do Skrill Poker deposits Work?
Once you've set up your Skrill account, and verified it, go ahead and head to any of the websites listed on this page and set up your account with them. My advice, if you have no other preference is to simply pick the site with the bonus that best suits you.Follow the directions for setting up an account with the Skrill compatible poker site, and then, visit the poker site's cashier. From there, simply choose Skrill as your preferred deposit option. Once you initiate the transfer, your poker account will be credited with your deposit within minutes.
Is Skrill a Scam? Is it Safe?
Skrill, as a service, is a safe and reliable way to transfer money all over the Internet. However, whenever there's a reliable service there will be imitators that try to steal a bit of the action without offering any of the quality. That's why Skrill is sure to provide a system for recognizing scam artists using similar websites or claiming to be connected to Skrill. It's why users should always read the fine print if they go anywhere other than Skrill's main page and familiar, well used sites for their money transfers.
Skrill Account Funding and Withdrawals
If you're keeping an eye on your ROI, or you are just a savvy spender, looking to save a buck or two wherever you can, then you'll want to make sure you understand what fees are charged in association with poker site deposits, and how to avoid them.Players that fund their Skrill accounts from the United States for instance, using a bank transfer do not pay for that transfer at Skrill, they may have be charged a fee by their financial institution. Bank transfer is the only way that Americans can fund Skrill Accounts.
Fees for Funding Your Skrill Account
No matter where in the world you're located, with the exception of the USA, Skrill accepts Swift bank transfers for free.Players using a Visa, MasterCard, JCB, or Diners Club Card to fund their Skrill account will pay 1.9% of the total transaction amount in fees, except in certain locations where customers only pay a $1.80 flat fee.
Skrill Withdrawal Fees
If you're a winning poker player who cashes out more than deposits, then the withdrawal fees are the most important fee when it comes to online eWallet's and poker site account funding methods.Skrill processes withdrawals via Swift Wire transfer for free. The company will also send players a check in USD, GBP, and EUR for a flat fee of $3.50USD.There are quite a few other deposit methods that are accepted by Skrill, check out their website for country specific options.
Skrill Currency Conversion Fees
If you process a transaction that requires Skrill to convert currency the company will charge you a fee of 2.49% on top of their published wholesale exchange rates which change by the day.