I have noticed that in the last year or two there have been some major changes in the US regarding online gambling and online poker sites in general.There was a time of course when if you did want to play poker online and from the comfort of your own home, the only way that you could legally do so was by signing up to an offshore poker site, and there were often way too many risks associated with doing so.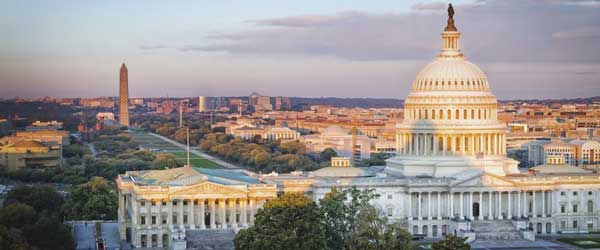 However, as the years have ticked by and the laws in America regarding online gambling have changed, what you are now going to discover is that more and more US States have now deemed it legal to play poker for real money online from within their respective State boundaries.So you can now play poker online from home safe in the knowledge that your poker bankroll is going to be safe, secure and protected at all times and that the poker sites you are playing at have all been licensed and are regulated by the gambling commission based in your own US State too.So you do have an organisation to turn to if things go wrong, which is something you could never do in the past, when playing at an offshore based online poker site!
Recommended Licensed and Legal US Poker sites
All Poker Rooms are Licensed , Mobile Friendly
Advertiser Disclosure
Name
Compatability
Bonus
Rating
Features

1

All players can play for free or for real money
Multiple poker game variants now available

2

Pot limit games available
All poker bonuses come with fair terms and conditions

3

Plenty of pot-limit games
All bonuses completely optional

4

Small stake poker games available
Some of the highest guaranteed poker tournaments

5

Low limit games offered 24/7
Easy to understand poker bonus offers

6

Lots of open free play poker tables
Play all of your favourite poker game variants

7

Massive bad beat jackpots available
Play free or real money Texas Hold'em games

8

Bad beat jackpots offered
Play all types of Texas Hold'em games
The worldwide poker boom of 2003 was fuelled by a perfect storm of three disparate events. First, the unlikely
World Series of Poker Main Event
victory by a Tennessee every man with the equally unlikely name of
Chris Moneymaker
brought poker into the spotlight, as Americans, and poker players all over the world began to see themselves as could-be millionaires, with an equal shot at winning a major sporting event.Next, for even those that had no interest in playing the games themselves, the utilization of a tiny camera that allowed television viewers to see the cards being played by their favourite pros delivered Americans from their living rooms, right into the game. Lastly the massive proliferation of online poker, where anyone from the young, hotshot math whiz to grandpa and grandma could easily deposit a few bucks on a trusted website and find a game 24/7 whether it be for fun, for money, or just to pass the time.The boom went bust, however, at least for players in the United States, on April 15, 2011, when the US Department of Justice seized the websites of
Full Tilt, Pokerstars and Absolute Poker
, the three biggest sites in the US market, effectively shutting US poker players out of the game.
Benefits of Playing at US Licensed Poker Sites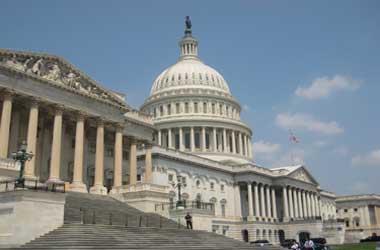 The legality of online poker had always been murky, at best.While any legal scholar will tell you that the UIGEA did not make it illegal for players to play online poker, though some states, such as Washington State did pass individual laws that affect the legality of online poker in those states.The UIGEA did change the ways that banks and other financial institutions can do business with online poker sites in the US.While it appeared that playing was not illegal, the various monetary transactions involved ran afoul of the
2006 Unlawful Internet Gambling Enforcement Act
(UIGEA), which, put simply, prohibits the processing of gambling transactions from financial institutions in the United States.Now, as we approach the
6th anniversary of Black Friday
, the legal climate is shifting. Three states;
Nevada, New Jersey and Delaware
have signed laws officially making online gambling legal and players who live in those states will soon have the opportunity to play online under more clarified and regulated conditions.
California
is said to be considering some form of legal online gambling as well.If you are of the mind, and I am sure you will be, that playing at a poker site that is licensed in the US, and is owned and operated by a land based company in America, then there are of course going to be a number of benefits that will be coming your way when you do so.The main one of course being that you will be afforded the full protection of the gambling commission that has licensed and regulates that site, so if you do ever experience a problem that the poker site cannot address, you are always free to approach their license issuer to get those problems fully addressed.The games are of course going to be certified as being fair and random too, so at no time will you have any doubts as to the fairness of the games you have on offer to you.Plus, you could of course receive invitations to poker tournaments that are being played in the land based poker rooms those poker sites also own, and there is a lot of cross promotional offers available too!
US Poker Playing Environments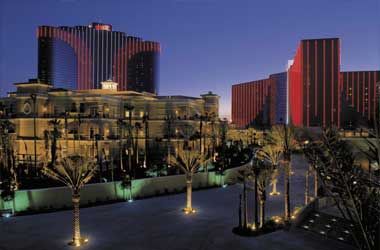 Let me now give you an idea of the way in which you are going to play poker, for there is no end of ways that you can play poker no matter where you happen to live in the United States of America!You can of course choose to play at a land based poker site however that will often see you having to visit such a site when they are holding cash ring games or poker tournaments such as the World Series of Poker which takes place at Rio All-Suite Hotel & Casino, so often when visiting such a venue you will need to work out when it the best time to visit them.Mobile poker apps are probably going to be the very best way that you can play poker, for as soon as you download an app onto your mobile device you can then set about playing no matter where you are or when you want to play.The other way to play poker is via an online poker software platform and there are going to be fully downloadable poker software platforms and one that are classed as instant play ones, the latter of which require no downloading of software and will be accessible via any web browser you use.
US Deposit and Withdrawal Options
One aspect to playing poker online from the USA is that you are going to have to find a deposit option to fund your accounts.Due to the safe ports act passed a number of years the US Government did make it the law for banking institutions to ensure they have systems in place where credit cards and debit cards could not be used to fund any type of gambling site accounts including poker site accounts.Whilst the laws have been somewhat relaxed with the advent of US licensed poker sites, if you choose to gamble online in any shape or form at an offshore based poker site, then you are not going to be able to use your bank cards to fund such accounts.There are lots of additional ways you can choose to fund such account, but do try and select those that are the most cost effective to see, as there can be and often are lots of additional fees and charges associated with using some of the more obscure payment methods.
Frequently Asked Questions
It is quite normal for first time online poker players based in the USA to have all manner of questions about playing in such a playing environment. Therefore below you will find five of the most commonly asked question about doing so along with the answers to each of those questions too.
Are all poker sites licensed in the USA?
One thing I would like to point out to you in regards to licensed online poker sites is that you will find some that are licensed in individual US States, and some that are licensed offshore. There can be and will in fact be more risks associated with you playing at a poker site that is not licensed in your own individual US States such as when you play at an offshore based poker site!
Can I deposit and play in USD?
As long as you do select a poker site at which there is the option of depositing, playing and making withdrawals using USD, and by doing so then you are never going to be forced to have to pay any type of fees and currency exchange rate charges for turning your US Dollars into any other currency when depositing or when making a withdrawal.
Are all poker games available to US online Players?
Make no mistake about it, no matter which types of poker game you enjoy playing and have fully mastered playing are going to become available to you online, so do have a good look around as often you can find some very unique variants on offer to you at some poker sites.
Do US online poker players get paid quickly?
Do not be under the impression you are going to have to wait weeks to get paid out your winnings when playing poker online, for most US facing poker sites do have payment methods that allow them to pay out their winners rapidly!
What's the minimum age to play poker in the USA?
It doesn't matter in which poker playing environment you choose to play, you are always going to need to be over the age of 21 to gamble online in any shape or form.