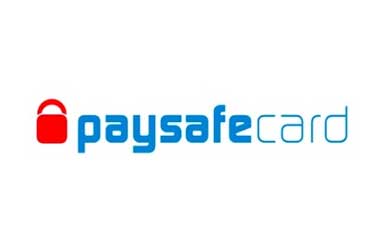 The PaySafeCard is a convenient and secure way to fund your accounts at online poker sites. Unlike other payment methods such as PayPal, NETeller, or MoneyBookers which require funds to be transferred from personal bank accounts or credit cards, PaySafeCard is a prepaid debit card with fixed denominations of £10, £25, £50 or £75.
Recommended Licensed and Legal US Poker sites
All Poker Rooms are Licensed , Mobile Friendly
Advertiser Disclosure
Name
Compatability
Bonus
Rating
Features

1

All players can play for free or for real money
Multiple poker game variants now available

2

Pot limit games available
All poker bonuses come with fair terms and conditions

3

Plenty of pot-limit games
All bonuses completely optional

4

Small stake poker games available
Some of the highest guaranteed poker tournaments

5

Low limit games offered 24/7
Easy to understand poker bonus offers

6

Lots of open free play poker tables
Play all of your favourite poker game variants

7

Massive bad beat jackpots available
Play free or real money Texas Hold'em games

8

Bad beat jackpots offered
Play all types of Texas Hold'em games
Where to Buy a PaySafeCard
PaySafeCards may be purchased from over 450,000 locations around the world. They're sold in gas stations, convenience stores and terminals, look for the PaySafeCard logo or simply visit http://www.paysafecard.com/us/buy/salesoutlets/ and click your country of choice from the drop-down menu at the top of the screen
How does PaySafeCard work?
Poker players simply purchase a card, or a paper receipt from a kiosk or terminal which will include a 16-digit PIN. No bank or credit card information needs to be exchanged, and because they can be purchased with cash, a certain amount of discretion or anonymity is guaranteed. Throughout Europe, the use of PaySafeCards is free for the first 3 years. Afterward a € 2 administrative fee will be charged and deducted from the balance of the card. In the U.K. the fee is £2 and will be applied 2 years after the card is issued.To use your PaySafeCard to fund your online poker account select the appropriate payment option for the sites cashier, then enter the amount you wish to fund and the 16-digit PIN from your PaySafeCard. The funds will be deducted from your card account and instantly available in your online poker account.The use of PaySafeCards for gaming is an optimal choice for persons who prefer to avoid the use of credit cards online since no personal information is exchanged and the fixed balance on the card automatically limits the amount of cash that can be lost either by accident or intended fraud.A unique feature of PaySafeCards is that most merchants and poker sites sites will allow you to use up to ten different PINs or cards to fund a purchase. That's an important detail for poker players looking to take maximum advantage of 1st deposit bonuses and other bonus offers at online poker sites.If a player were using $75 cards, they'd be able to use a total of 10 of them for a total 1st time deposit of $750, if you're using that at a site that offers a 100% bonus at minimum, you're looking at receiving $750 free.888 Poker for instance offers a $700 deposit bonus, on top of the $8 free no-deposit bonus, that would be attainable with the use of PaySafeCards.
Buying PaySafe Card Online
PaySafeCard pin numbers can be purchased at 2 of PaySafeCard's approved online retailers.
www.pinshop.paysafecard.com
www.wertkartenverkauf.com
There are also known scam sites that sell fake paysafecards, so if you're not using one of the above authorized PaySafeCard retailers, beware.Known PaySafeCard scam sites include:
www.paysafetr.com
www.pay-safer.de
www.paysafecardshop.de
Needless to say, do not attempt to purchase a PaySafeCard through any of the above venues as you will be at risk of not only being scammed and ripped off, but the credit card that you use to purchase the PaySafeCard would also be compromised.
Where does PaySafeCard work?
PaySafeCard's purchased in the United States will not work at online poker sites, however, the following prepaid credit cards should:
Rush Card
Walmart Money Card
Account Now Card
Netspend (Available Online)
PayPower
All Access Visa
Upside Prepaid
Wired Plastic
Ready Debit
AAA Visa
Bank Freedom
With the exception of the United States PaySafeCard is very flexible when it comes to online poker sites, and works throughout Europe and in many other areas of the world. The card itself is available including all of the places listed below:
PaySafeCard Locations
Argentina
Austria
Belgium
Cyprus
CzechRepublic
Denmark
Finland
France
Germany
Greece
Ireland
Italy
Latvia
Liechtenstein
Luxembourg
Mexico
Netherlands
Norway
Poland
Portugal
Romania
Slovakia
Slovenia
Spain
Sweden
Switzerland
UK
United States
Keep your PaySafeCard Pin Safe!
One final note of caution when using your PaySafeCard for online gaming or online purchases. Some degree of caution is warranted to protect the security of your card. Since money can be accessed with just a PIN code it is possible to obtain the data by creating fake websites that look official and try to trick you into entering your PIN.There is also malware that can infect your computer and capture your PIN data to send back to a remote receiver. PaySafeCard.com maintains a list of the known malware and resources to help you remove it. Always confirm the website you access is an official site. Never respond to e-mails requesting your card information from sources with which you are unfamiliar. As long as you're actually at the poker site, the sites data encryption should keep your account details pretty well hidden from most of these sources, with the possible exception of keystroke trackers.If you're worried, grab a current copy of Norton, or any other reputable virus protection software.With simple precautions, the PaySafeCard can be a safe and secure alternative to traditional credit card or bank transfer services to fund your online poker gaming.