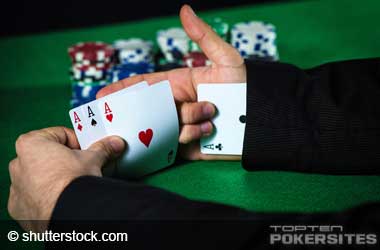 Top Ten Poker Sites provides our players poker strategy articles in effort to help new, and intermediate poker players improve their poker game, earn a higher return on their investments, and to ultimately becoming players that are winning at poker.
The goal here is first an introduction to the different styles of Poker, and the most lucrative ways to play them. We know that you won't read an article and become a poker pro overnight, even Viktor Blom aka "isildur1" who ran $2000 up to 1 million played with his friends in high school before taking the online poker world by storm.
What we're hoping though is that as you read our poker strategy articles, you'll pick up some of the new strategies within, and you'll begin to learn to think about poker in a whole new light. Simply learning not to watch the felt as the cards are dealt onto it will make a major change in your game, then learning to note your opponents posture will make another change in your land based game.
Online strategy articles will teach you to look up the names of your opponents in Google, which helps you to pass the time and remain patient, as well as gain some information about the strangers you're playing against. Later you'll learn how to play so many tables at one time that you just plain don't have time to use Google, but you'll increase your win/rate considerably.
Howcast
We'll teach you a strategy for Sit n Go poker that will ALWAYS make you money, so that one day, if it's what you want, you really can quit that day job.You'll learn about cash game strategy for offline and online player, including things like bankroll management, and how much you should realistically be paying yourself as a poker player.Be sure to take full advantage of our Sit and Go Strategy articles, and become the shark at the poker table that's eating all the fish.
Here's a bit of literary advice before we get started, the best way to truly learn from reading something, is to read it more than once. I'm going to suggest you do that by reading then playing, then reading again. This way you can note where you used what you've read, and read the article again for information that maybe didn't quite click before you actually saw the strategy in motion.
So first, before you get to the meat of this page, click 'ctrl d' on your keyboard and bookmark this page right now, then after you've read all there is to read here, played a few sessions, and started looking at the game a bit differently, you can come back to these poker strategy articles and see what else there is to glean from them.
Sit and Go Strategy Articles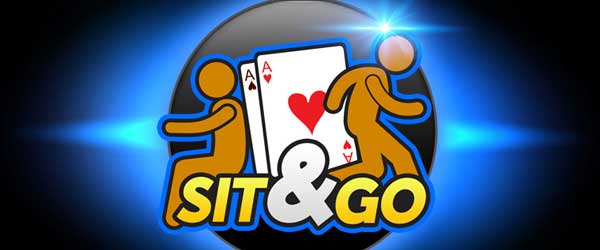 A sit n go is a smaller tournament event found more often online than in major land based casinos. They're also pretty common in home poker games. The average amount of players at a Sit n Go event is 9 or 10, however, some poker rooms do have much larger sit n go events, such as PokerStars 180 seat games. The main difference between a PokerStars sit and go and a multi-table tournament at PokerStars is that the amount of players that can buy in is limited.
The articles provided here at TopTenPokerSites.org are a tool that will help our readers improve their poker skills, as they change the way the think about the game of poker. As readers absorb the information within, and put various pieces of Sit and Go Strategy to use, they will learn to improve their chances of winning until a non-cash becomes a rarity.Some of the topics we will cover include: TABLE
Tournament Poker Strategy Articles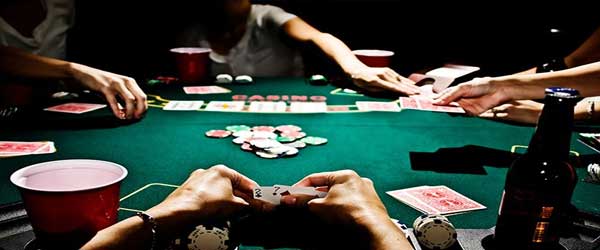 A multi-table poker tournament is like a sit n go event on a much larger scale. When you're playing a multi-table tournament you're pitting your skills against the skills of all the other players in the event.
The event may include thousands of other players, like the World Series of Poker does every year, and take days to play out, or more commonly it will be a smaller event, with somewhere between 40 and 200 players that will take a few hours to play through to the final table.The tournament poker strategy articles below will help you to strategize from beginning to end in any size poker tournament, ensuring that you're cashing often enough to build rather than destroy your poker tournament bankroll.This Section will include:
We'll break the game down into stages for you, and then explain why each stage should be played differently. We'll also discuss the buy-in levels you should be playing at, as well as how to spot a juicy tournament, how to keep track of tournament players, and how to map your progress as a tournament player.
Cash Games Poker Strategy Articles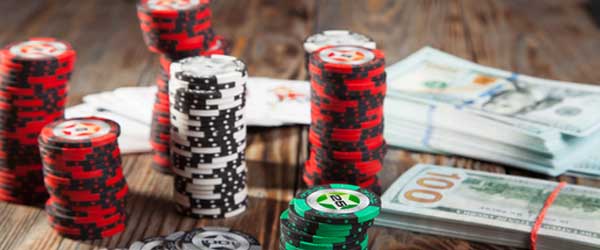 Cash poker is a whole other game. The same poker hands win, but cash game strategy is entirely different than tournament poker strategy, in fact, it's the people that do not realize this that feed the tables.
Our hope is that in reading our cash game strategy articles, you'll learn how not to become dead money and feed your tournament winnings right into the cash poker tables.
Before you go, be sure to bookmark this page, as we continue our own journey through the ranks of the poker industry, we'll add more strategy articles here for your perusal.