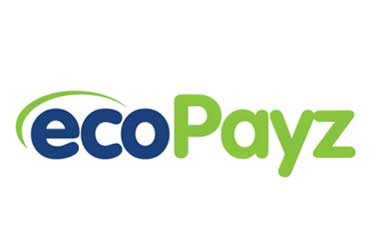 There are many ways to make deposits at poker sites, including credit card deposits, vouchers that work as a bridge between the player's personal bank account or credit card and the poker site, and eWallet's. ecoPayz formally EcoCard is a prepaid credit card and one of the most widely used methods for making deposits at poker sites.
Recommended Licensed and Legal US Poker sites
All Poker Rooms are Licensed , Mobile Friendly
Advertiser Disclosure
Name
Compatability
Bonus
Rating
Features

1

All players can play for free or for real money
Multiple poker game variants now available

2

Pot limit games available
All poker bonuses come with fair terms and conditions

3

Plenty of pot-limit games
All bonuses completely optional

4

Small stake poker games available
Some of the highest guaranteed poker tournaments

5

Low limit games offered 24/7
Easy to understand poker bonus offers

6

Lots of open free play poker tables
Play all of your favourite poker game variants

7

Massive bad beat jackpots available
Play free or real money Texas Hold'em games

8

Bad beat jackpots offered
Play all types of Texas Hold'em games
How to Get an ecoPayz
Chances are, you got here because you already have an ecoPayz and you're looking for pokersites that accept ecoPayz as a deposit and/or withdrawal option. However, if you don't have an ecoPayz, and want one, they're free and the sign up process is really easy. Simply visit www.ecoPayz.com and sign up for your account, verify it, get some money into it, and then you're ready to head to the following ecoPayz Friendly Poker Sites.
Funding Your ecoPayz Account
ecoPayz accepts quite a few payment options when it comes to account funding, in addition to accepting winnings from online poker sites, ecoPayz accepts:
Visa
MasterCard
Bank Transfers
EPay
EWire
Ideal
GiroPay
Lobanet
TrustPay
Poli
DineroMail
BanContact
CashU
AstroPay
For more ecoPayz account funding sites, check out the ecoPayz website.
Is it Safe to Use ecoPayz?
The answer to this question is double edged. It is safe to use ecoPayz, if you're using it right. If you're not an internet savvy sort of person, than it is also possible for you to fall for a financial site scam, and inadvertently give out to much information to the wrong company.For this reason, people have been known to swear off online shopping altogether. If you live in an urban area, that's probably an option for you when it comes to online shopping, however, with a little common sense, and a few internet safety rules, you'll find a whole new out there, full of shoes, guns, fishing gear, online auctions, stores all over the world that carry whatever you can imagine, and online poker sites.
Avoiding Phishing Scams at ecoPayz
Never click a link to get to ecoPayz online. We have links on this website that will take you straight to www.ecoPayz.com, but I'm telling you right now, don't use them. They're safe, and they won't lead you anywhere unsafe, because we're trustworthy like that. However, from this moment on, get into the habit of staying safe financially online. When you're visiting a website where you plan to use your credit card or where you store money, type the address into the URL bar in your browser yourself.Avoid Typos. Notice above that I said carefully. If you typo major financial institutions names into your web browser you open yourself up to phishing scams, and well, free porn, so make sure you type it as it should be typed.Don't share your ecoPayz or Poker Sites passwords with anyone. That means us, anyone online, or anyone from ecoPayz or your poker sites that contact you. If they need to know your password, hang up, call them back on the number you get from the www.ecoPayz.com website, or the poker sites website and give it to them.
ecoPayz Security
According to the ecoPayz website, all the information transferred in every single transaction that is processed using ecoPayz is encrypted between your computers web browser and ecoPayz's servers. The same goes for transactions from poker sites to the company as well.Not only that, but that process itself, and the ecoPayz website is certified by the Thawte Certification Authority, which is another tool the company uses to keep their customers personal data secure. The company's hard drives and any machines that contain sensitive data are stored separately from all other equipment, computers and hardware. The servers that hold customers personal data are kept in a redistricted and secure area.On top of that, it's all behind firewalls
ecoPayz Supports Multi-Currency Accounts
A key benefit that ecoPayz offers is that ecoPayz gives its users and customers the ability to send and receive money globally. As a global payment solution, ecoPayz offers their service in a several currencies. In fact, users have the opportunity use their ecoPayz account as a multi-currency entity. Something nearly no poker site offers.This is a really useful option for players that play on several poker sites. For instance, let's say you prefer to play on PokerStars Euro tables, in Euro's. Obviously that's the currency you're more familiar with, so when you can, you prefer that math.However, let's say another poker site has a juicy game going on in USD, you obviously want in right? That's where having an account that supports more than one currency comes in really handy.Now let's say you realize that you're bankroll is a bit short for playing at this higher stakes game, we all know that proper bankroll management says that you shouldn't be playing games with more than 10% of your roll right? We know it, but we don't always give a damn.So you need a quick hundred dollars in USD, which you plan to borrow from your Canadian poker buddy, who will undoubtedly be paying you with CAD, because it makes my example so much more interesting!When you're using an account like ecoPayz, PayPal, NETeller, Skrill, and any other similar eWallet's that I may have missed, you have the ability to instantly send money all over the world. Within 5 minutes you can have a brand new poker account set up, borrow that hundred, convert all your cash into the currency you plan to play in, and be sitting at the table.
ecoPayz Features Virtual Card And A Prepaid Card
One of the most popular things about ecoPayz for online poker players is the ability to instantly grab a virtual card number and make a deposit to an online poker account. Without ever leaving the house, you've purchased a prepaid visa, and are good to go.ecoPayz also offers the real live plastic option. You will however have to wait for that one to come in the mail.
Sending Money By Mobile
Sending and receiving money via a mobile device is a relatively new trend that is being utilized by millions of people worldwide. ecoPayz offers the ability to send money using your mobile so that customers can send money on the go without having to ever touch a computer.A word to the wise though, with mobile poker on the rise, and mobile deposit options available, you're at risk if you don't password protect your phone. It was bad enough when we lost out family photos after having a phone stolen; these days however, when your phone goes missing, you've lost pictures, and are probably logged into your Facebook, your favorite poker site, your email, and who knows what else.Log Out, and password protect your mobile devices, then get lojack.
ecoPayz Customer Support
ecoPayz staff is available via live chat 24/7, or at least that's what their website says. However, when we visited the ecoPayz website during the writing of this review, at 1:26 GMT -8, the live chat icon was blinking 'BUSY, try back later'.ecoPayz also offers a form on their website for customers to use to email the correct department of the company, and a call back service that can be reached by calling +44 (0) 870 626 9580 (a United Kingdom telephone number). If you use the call back service, be sure to include the following:
Your ecoPayz Account Number
Your Full Name
The Country Code and Number you'd like to be called back on.
The best time to call.
A brief description of your question or complaint.
ecoPayz is a brand name of the company that owns it PSI-Pay Ltd which Is authorized and regulated by the FSA of the United Kingdom. The FSA is the Financial Services Authority.