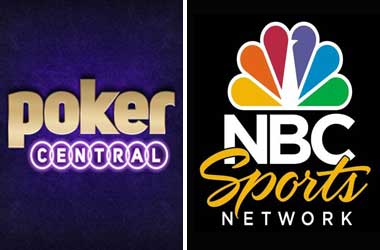 Poker Central and NBC have extended their partnership for another two years, until 2022.
This means poker and sporting fans alike will continue to enjoy top-notch broadcasts of three of the world's most popular tournaments, the Super High Roller Bowl, US Poker Open and Poker Masters.
The major festivals, which are owned and operated by Poker Central, have been part of NBC Sports' schedule since 2017.
The renewal of the partnership was recently confirmed by both brands, with Poker Central' Chief Business Officer JR McCabe and Gary Quinn saying it will enable them to further engage with the passionate fans of both poker and sports, and allow them to expand their reach across the globe.
Reaching A Bigger Audience
The programming collaboration between Poker Central and NBC Sports Group began three years ago, which paved the way for high-stakes poker entertainment to be introduced to a bigger audience.
The first sign of the partnership appeared in summer 2017 with an NBC broadcast of the Super High Roller Bowl, one of the world's largest buy-in poker tournaments. Since then, NBC Sports has presented Poker Central's premier programming for several other events across its linear and digital platforms.
Poker Central
Over the years, high-stakes tournaments have struggled to reach a vast audience as many consider it a game for the elites. But Poker Central's tournaments like the Super High Roller Bowl managed to attract a significant audience share with its high-quality programming and exciting format. Each year, top poker pros around the world take part in the tournament which features multi-million guarantees.
The inaugural tournament in 2015 saw Brian Rast walking away with the top prize worth $7,525,000.
Partnerships Contribute to Poker Industry's Success
The collaboration between Poker Central and NBC will also allow both brands to work together in developing new programs and formats, apart from the SHRB, US Poker Open, and Poker Masters. This goes to show that the NBC recognizes the potential in poker-related shows and how the industry in general is able to withstand challenges, such as the ongoing COVID-19 pandemic.
Similarly, the extension of the partnership also means Poker Central is confident of the NBC's capabilities and considers them as a valuable partner for growth. In the success of any industry, collaborations play a vital role. Partnerships such as that between the NBC and Poker Central are a welcome development in the online poker industry in general.