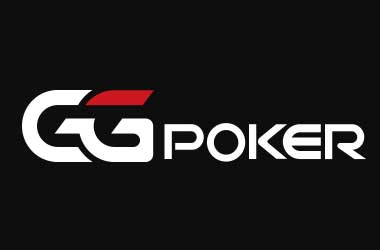 GGPoker is offering players the chance to become a sponsored pro through its flagship tournament "GG Masters".
The weekly tournament features a buy-in of $150 and runs every Sunday at 4:00pm. It is played in freezeout format, meaning players only have one shot at winning a slice of the $300,000 guaranteed prize pool each week. The ultimate winner will walk away with a first-place prize of around $45,000, but there's more – that player gets the opportunity to qualify for a GGPoker Ambassador Package valued at up to $500,000.
Winners of the GG Masters tournament each week will earn corresponding points. The player with the highest accumulated points throughout the year will be crowned the GG Masters Player of the Year, and will become a GGPoker Ambassador.
The points are calculated through this formula – f * sqrt(Prize pool / k), with the eventual winners, as well as players making the final table and even bubble receiving extra points.
The UK's "mrbradleyy" is currently leading the points race, followed by Malta's "MwonderchilD" (2nd), Brazil's "M@cacoCidadao" (3rd), German player "REPTAR" (4th), and Japan's "howardern" (5th). Romanian player "scrimitzu", Macao's "ppak", China's "ruael", "MaoZeDonk" of Austria, and "tripl3barr3l" of Liechtensein all in the Top 10.
GGPoker will release more details of the Ambassador package very soon!
More Value for Players
Those who finish second through tenth aren't left out either, as they will automatically win free entries to GG Masters tournaments in 2021 which is worth $78,000, bringing the total added value to around $1.2 million!
This is one mega promo you definitely should not miss!
The GG Masters is among the most prestigious weekly tournaments online, attracting huge fields. Last week alone, the tournament drew a total of 1,911 entries, and those who managed to finish in the top 326 places took home a share of the $300,000 prize pool.
The tournament was taken down by Ricardo "MacacaoCidado" Nascimento of Brazil who walked away with $44,945 in top prize following a heads-up battle with Macau's ppak who earned $32,038 as runner-up.
The players making the final table included Austria's "MaoZeDonk" who finished third for $22,838, Canada's "try harder" finishing fourth for $16,280, and another player from Austria with the screen name "CanSeeYourCards" who took home $11,604 for finishing fifth.
For more on the GG Masters tournament and the latest POY standings, check out the GGPoker website.