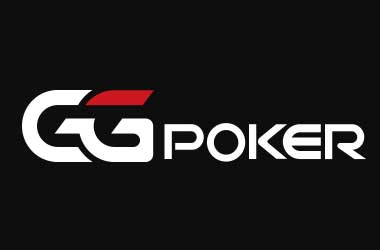 GGPoker is all set to roll out its own version of the popular jackpot sit & go tournaments. The new offering is called "Spin & Gold" and will be made available on the online platform on February 28, with additional prizes up for grabs!
Jackpot sit & go tournaments offer players the chance to turn their small investment into huge winnings, making them a hit among those who want to boost their earnings. With GGPoker's Spin & Gold, you can take a shot at up to 12,000 times the buy-in and with the right strategy and a little bit of luck, you can hit that jackpot within minutes!
There are four buy-ins available – the lowest being $1, $5, $20, and the highest being $50. This means players can win between $12,000 and a whopping $600,000 in prizes!
While there is still limited information available on the new offering, it is expected that the tournament will run in accordance with industry standard, meaning it will likely be played in a three-handed, winner-takes-all format up to the 25x multipliers, and when the bigger multipliers are hit, the prizes will be shared accordingly among the three players.
Additional Cash Rewards On Offer
There will also be more extra prizes in store for players as they can also win additional cashback via special challenges! These challenges involve "gold mining", as you play Spin & Gold.
You can take on up to six challenges, depending on the duration of your play and the required number of Spin & Gold tournaments you need to take part in. The challenges also have different levels of difficulty, but if you manage to complete them, you can earn significant cash rewards. The number of gold you can mine will depend on the buy-in of the Spin & Gold tournament you're playing, as well as your finishing position.
For example if you play the lowest $1 buy-in Spin & Gold, you can earn 15 gold if you finish in first place. If you take part in the $50 buy-in tournament and you end up at the top, you will win 750 gold. So the more you play, the more chances of earning gold and extra cashback!
Spin & Gold not only caters to players who are into long sessions, its hyper-turbo blind structure also accommodates those with limited playing time, and they can still walk away with massive prizes.
Spin & Gold is also expected to have a mobile version, giving players the chance to win big anytime, anywhere, provided there's a good internet signal.
For more details on the new Spin & Gold tournaments, check out the GG Poker website.