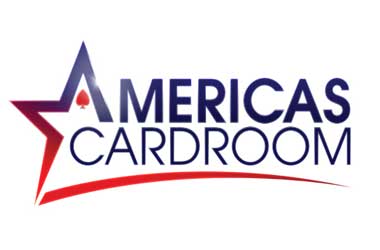 America's Cardroom is giving Twitch streamers and their community of fans a chance to play with each other and showcase their poker skills in front of the camera. As part of the "King of Twitch Poker" series, a unique mix of content-streaming personalities will host qualifier rounds beginning October, with the tournament culminating in a $75,000 Main Event.
MTV and Comedy Central host Andy Milonakis will host the first qualifier which is set to take place on October 2. Some of the other influencers taking part in the exciting event are Twitch content creators including Clawontwich, MitchJones, Boneclinks, Knut, Wesbtw and Nicktron.
Each influencer's community can join in on the action, livestreamed on Twitch from October to December. With the qualifiers just about to start, the tournament is expected to attract more prominent names from Twitch and the content creation industry in the weeks ahead.
The top three players in each qualifier will battle it out in the multi-table King of Twitch Poker title match, alongside their influencers. The winner will take home the title, plus the largest chunk of the $75,000 prize pool.
Players are not required to pay an entry fee during their first attempt, however, rebuys come with a charge of $2. The series is exclusive only to active community members of a hosting Twitch streamer. Those keen on taking part in the tournament should have an active Americas Cardroom account. You can automatically enter into the qualifiers via your streamer's referral code.
Take note though that you may be required to present proof of age and identity upon account registration. The qualifiers are expected to draw thousands of players, alongside their Twitch heroes. An estimated 120 participants will advance to the Main Event, which include the influencers.
Biggest Prize for Twitch Community Members
Commenting on the upcoming tournament, Americas Cardroom spokesperson Michael Harris said they are delighted to offer the largest ever prize for Twitch audiences. In the past, King of Twitch Poker was exclusive for content creators, but now the tournament has now been opened to community members as well.
The tournament will provide an even-playing field where every participant is given the chance to shine and excel. Harris said King of Twitch Poker will serve as a stepping stone for aspiring players. Through this unique event, Americas Cardroom is also looking at finding new streaming talent on Twitch.