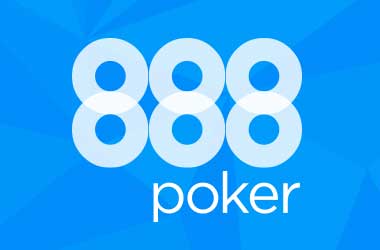 Summary
888poker releases details of bot crackdown for the first time
85 accounts shut down and almost $100K reimbursed in October
888poker will conduct monthly monitoring of bot activity
888poker has remained true to its commitment to providing a safe, fair, and enjoyable platform for players by continuing to go after fraudsters who have penetrated the site.
Its recent efforts resulted in the termination of 85 accounts, with nearly $100,000 returned to more than 4,000 players in the month of October alone.
Bots have long been a problem at online poker sites. They are computer programs used by some players to gain an unfair advantage over their opponents. They have infiltrated even the biggest sites that are equipped with advanced technology to monitor and detect suspicious activity.
Transparency Is Important
In terms of disclosing statistics concerning account closures and reimbursements, partypoker is a pioneer. Since 2019, the site has been releasing details of its fight against bots, returning $1.5 million to affected players in just two years. 888poker is employing a similar strategy, and for the first time, it has publicly disclosed the figures.
Amit Berkovic, head of 888poker, says they are proud of their continued progress in battling bots. He acknowledges the importance of increased transparency in allaying player concerns regarding bots and cheating in general.
Contrary to 888poker and partypoker, the two other major sites, PokerStars and GGPoker, are not that open to their players with regards to their anti-bot measures and statistics.
The last time both operators released details of account termination and reimbursements related to bots was in 2019. PokerStars said it shut down 2800 accounts and seized $1.87 million in the final quarter of the year, while GGPoker also announced that it banned 40 accounts for using real-time assistance (RTA) software, and confiscated $1.175 million as a result. Since then, there's been no word from both sites regarding the issue.
Monthly Monitoring of Bot Activity
While it remains unclear whether 888poker is really serious about combating bots or simply wants to be more transparent to its players, its recent disclosures and announcements are proof that something is being done to address the problem.
The operator said it will continue to clamp down on bot activity using a combination of AI, industry knowledge, and monitoring software, and will divulge details of its crackdown on a monthly basis going forward.