La Reino de Espana, otherwise known as the kingdom of Spain, is a country located in the Southwest part of Europe on the Iberian Peninsula. The official currency in Spain, which is an independent member of the European Union, is the Euro.Spain is connected to a small portion of the Rock of Gibraltar, as well as to the Mediterranean Sea, France, the Bay of Biscay, Portugal and the Atlantic Ocean.The largest city in Spain is Madrid. The official language of Spain is Spanish, although that's not the only language spoken in the country. Spain also recognizes Basque, Catalan, Galician and Occitan as regional languages.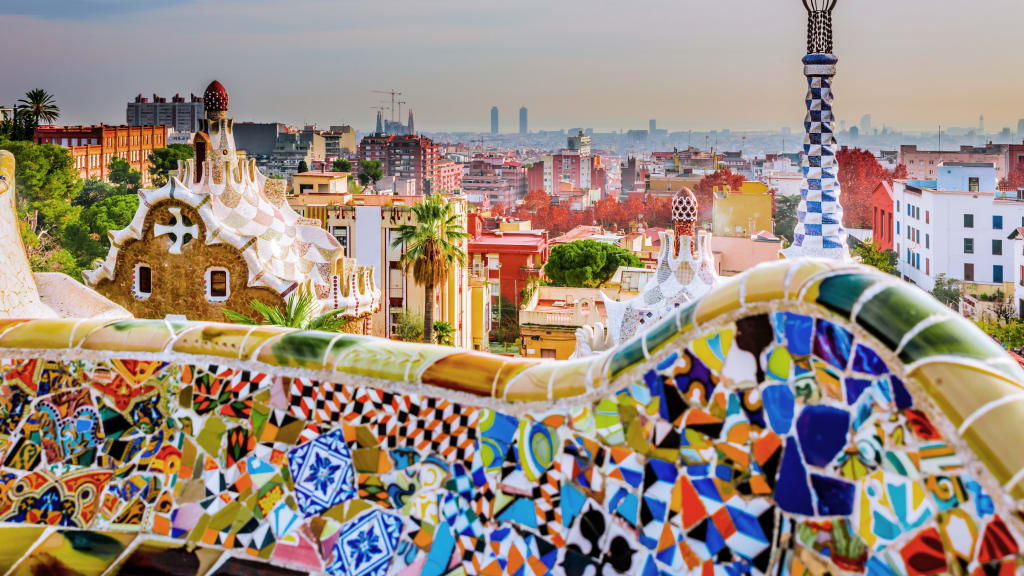 Recommended Licensed and Legal Spanish Poker sites
All Poker Rooms are Licensed , Mobile Friendly
Advertiser Disclosure
Name
Compatability
Bonus
Rating
Features

1

All players can play for free or for real money
Multiple poker game variants now available

2

Suitable for low stake players
Guaranteed poker tournaments
Spanish Poker Sites
The following poker sites offer game-play and/or account management in both English and in Spanish:
Party Poker
Bwin Poker
Winner Poker
Spanish Poker Laws
Playing online poker in Spain
As is the case in all of the European Union it seems, the law where playing online poker is concerned in Spain is quickly changing. In a nutshell, gambling online including playing internet based poker games is legal under The New Gambling Act 13/2011 as long the game is being played at a poker site that is legally licensed by the local authorities.Poker sites that are not legally licensed in Spain are oft times easily recognizable because their website address is .com or .net rather than .es. However just because a poker sites url does end in .es, like the ones listed below doesn't mean it's licensed and regulated by the Spanish government. If you're unsure as to whether or not a poker site is legally operating in Spain the easiest way to tell would be to check this page. If the site's licensed, and we consider it to be reputable and otherwise worth listing, you'll find it here.However, if you're looking for verification of sites that we don't list here, you'll want to check with the licensing authority in Spain.
Spanish Licensed Poker Sites
GoalWin.es
PokerMambo.es
PokerLoco.es
Paf.es
PokerStars.es
Bwin.es
LBApuestas.com
Poker Account Funding Methods
There are several ways to fund your poker account including simply pulling a credit card out of your wallet and using it.For those of us that aren't comfortable with using major credit cards at online gambling websites, for whatever reason, there are also quite a few alternate deposit methods available including prepaid alternatives, and online eWallet's.
Popular Deposit and Withdrawal Methods
Familiar Spanish Poker Players
Throughout Spain there are many popular poker players. This includes the upper echelon of Spain's most talented poker players:
Maria Maceiras
Juan Manuel Pastor
Maria Maceiras
Raul Paez Corral
Juan Maceiras Lapido
Dragan Kostic
Raul Mestre
Tomeu Gomila
Jesus Cortes
Leo Margets
Juan Garcia Cid
Adria Maria Balaguer
Juan Barros
Carlos Mortensen
Spanish Poker Tax
In 2012 Spain went after online gambling operators requiring that the companies pony up back taxes that the countries tax collectors perceived were owed by unlicensed companies. No licenses were to be issued to companies that didn't pay up at least five years worth of back taxes.In 2013 the players themselves became the target. The government in Spain is said to be going through databases of tournament and other big cash wins looking for tax debt.Spain is following in the footsteps of both Italy and Sweden in this pursuit. In 2011, the government in Italy uncovered 4000 alleged tax evaders during a similar investigation. Sweden's government has done the same, looking for players like illsidur1 that may have earned some cash outside of the local economic area.There's good news for poker players in Spain however; it seems the government has actually decided to eliminate personal income tax for poker winnings, however, players winning large prizes (€2,500 or more) can expect to pay a 20% tax on thosewinnings.
More Licensed Poker Companies
Banegras Union, S.A
Casino Barcelona Interactivo S.A
Cirsa Digital SAU
Desarrollo Online
Digital Distribution Management
Electraworks
Esgaming
Eurojuego Star SA
G2 Gaming Spain SA
Golden Park Games SA
Hillside Espana Leisure SA
Juego Online EAD
Ladbrokes International plc
Luckia Games SA
Ongame Markets Malta plc
Paf-Consulting ABP
Premiere Megaplex SA
Prima Networks Spain plc
Pt Entretenimiento Online EAD
Reel Spain plc
Sileuta plc
Spread Your Wings Spain plc
Suertia Interactiva SA
Vive La Suerte SA
Winga Spain SA