The global poker market is expected to continue to grow in 2020 as more players take up playing more and legalisation of poker expands.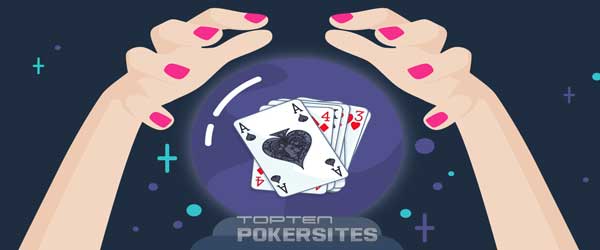 toptenpokersites.org Predictions For 2020
We have put together a list of our top 4 predictions that we expect to see before the end of the year.
Stones Cheating Scandal Will Continue
Last year, Mike Postle became the center of a massive cheating scandal which allegedly took place during live streamed cash games at Stones Gambling Hall in Citrus Heights, California.
The scandal shed some light on the unscrupulous practices happening at the poker tables and behind the scenes, and there are certainly other players, apart from Postle, who have the capability to pull off such acts. As the poker community becomes more and more vigilant, 2020 could see more cheaters being exposed.
2020 WSOP Main Event Will Break Records
The World Series of Poker (WSOP) has had its share of highs and lows in its 50-year history. But over the past few years, the world's largest and most prestigious poker festival has continued to attract an increasing number of participants from all corners of the globe.
Last year's Main Event drew record numbers, making it the second-largest Main Event in the tournament's rich history with a total of 8,569 entries.
It is only eclipsed by the 2006 edition which saw Jamie Gold outclassing a massive field of 8,773 entries. But this year, there is a great chance for that figure to be crushed. The 2020 Main Event could hit the 9,000 mark, considering the year-on-year increase in the number of players taking part since 2015.
Darren Elias Will Achieve More WPT Success
Boston native Darren Elias currently holds the record for most World Poker Tour titles with four. He is also at the top in terms of cashes won with 38.
Following his victory at the Bobby Baldwin Classic in 2018, Elias should go on to add another title to his impressive WPT resume, and it might happen this year!
Online Poker Legalisation Push In The U.S
Michigan ended 2019 by legalising online poker, making it the fifth state to allow the game within its borders, joining Nevada, Delaware, New Jersey and Pennsylvania.
Michigan has a population of more than 10 million, and is hoping to generate more revenue by welcoming online poker operators into the state. This could prove to be an important factor for some states to also follow a similar route.
This year, a sixth state could decide to jump on board.