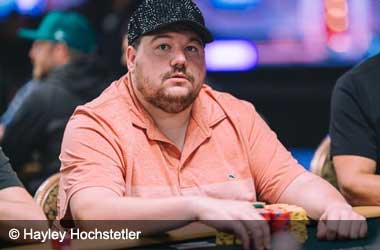 Summary
Shaun Deeb initiated a $100K lottery pool for 08 Nov's $2.04 billion Powerball draw
Among those who joined the pool were prominent pros, including Josh Arieh and Dan Smith
The $2.04 billion jackpot was ultimately won by a ticket holder from California
The record-breaking $2.04 billion Powerball jackpot was finally won in the U.S. on 08 Nov, with the single winning ticket sold in California, according to lottery officials.
That means those who joined a massive lottery pool for poker players, which was initiated by American poker pro Shaun Deeb, missed out on the jackpot, though they may still win a cash prize if they hit some of the winning numbers.
Prominent Poker Pros Join In
Deeb made a sudden decision on the morning of Nov 06 to put together a powerball syndicate and use his social media to get players to join in. A total of 117 people counted themselves in, hoping to win a slice of the enormous jackpot prize, the biggest in lottery history. Deeb and his team were able to gather $100,000 for the tickets, giving them 50,000 out of the possible 292,201,382 jackpot combinations.
Deeb set the minimum buy-in at $525, charging a 5% administration fee for supervising the pool. Several big names in poker tried their luck, including four-time WSOP bracelet winner and 2021 Player of the Year Josh Arieh, top tournament pro Dan Smith, five-time WSOP champ and 2005 POY Allen Cunningham, and poker pro and host Veronica Brill.
Powerball can be played by residents in 45 U.S. states, as well as those in the U.S. Virgin Islands, Puerto Rico, and Washington D.C. The jackpot grew to $2.04 billion on Tuesday as nobody hit all six winning numbers for the last three months.
California Ticket Holder Becomes Biggest Lottery Winner in History
The draw was supposed to take place on 07 Nov but officials decided to postpone it until Tuesday 08 Nov due to a "security issue protocol". A ticket holder from California hit all six numbers, making history as the biggest lottery winner of all time.
None of the 50,000 tickets in Deeb's lottery pool matched all six numbers, but that's not the only way to win a prize. If any of the tickets matched at least the Powerball number, there's $4 to be won. The more numbers you hit, the bigger the prize. If five numbers are matched, excluding the Powerball, the prize grows to $1 million.
Shawn Deeb and his syndicate would have to check all 50,000 tickets first though to determine if they're in for some cash prize.