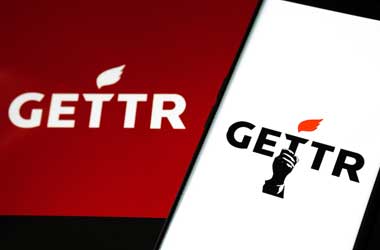 Summary
Poker pros Charlie Carrel and Steven van Zadelhoff recently signed up with Gettr
Joe Rogan urges his followers to join him on Gettr
Twitter loses thousands of users over censorship issues
More high-profile celebrities are joining the brand-new social media platform "Gettr" after the recent actions taken by Twitter to deal with COVID-19 misinformation which led to multiple accounts being banned.
UFC Broadcaster and stand-up comedian Joe Rogan was the latest to make the switch, urging his 7.9 million Twitter followers to do the same. Rogan, who is also a comedian and podcaster, tweeted his plans of migrating to Gettr on January 2. Since then, the new social media platform has gained hundreds of thousands of new users.
Battling COVID-19 Misinformation
With plenty of fake news, conspiracy theories, and misinformation spreading on social media about the COVID-19 pandemic and the worldwide vaccination campaign, Twitter made a bold move to ban some accounts, including that of prominent anti-vaxxer Dr. Robert Malone and US Rep Marjorie Taylor Greene.
On the same day that Malone and Greene's accounts were suspended by Twitter, Rogan announced that he will be moving to Gettr. Rogan made the move as his Twitter account could be next in line to get banned for a similar violation.
Gettr Supporting Free Speech
Gettr has been dubbed as a "pro-Trump" platform as its founder, Jason Miller, was a former aid of the ex-President. Gettr was officially launched in July 2021, promoting itself as a "cancel-free" platform for everyone, founded on the principles of free speech.
Gettr's development was triggered by events following the US Capitol attack of January 2021. During that time, Donald Trump, along with some of his supporters, was banned by multiple social media sites such as Twitter, Facebook, and Instagram.
As Rogan made his inaugural post on Gettr, the social media platform has had to deal with a massive influx of new users. Among those who also signed up for an account on Gettr were US poker players Steven van Zadelhoff and Charlie Carrel, both of whom were critical of the pandemic-related restrictions.
Carrel in particular has drawn some flak for refusing to comply with the facemask mandate. The poker pro is undeterred by the criticisms, stays firm on his stance, and is proud to show it to the world. In his recent posts, he said he isn't participating in what he describes as a "mass psychosis".
Carrel, an EPT, WPT, and Triton champion, has opted not to deactivate his Twitter account despite joining Gettr. Carrel said he joined Gettr because it values free speech. Apart from Carrel, other high-profile pros who have registered with the new platform are Kristen Bicknell and Doug Polk.