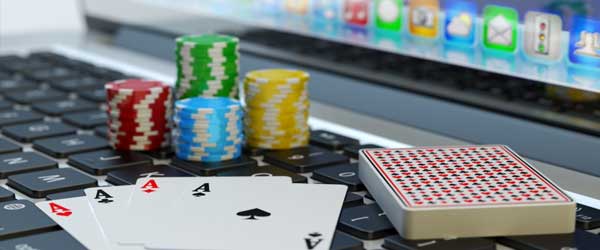 Several countries have already started lifting their lockdown measures, but staying at home is expected to become the new norm as the coronavirus threat still lingers.
The live poker scene will also likely remain shut for the foreseeable future, with mass gatherings still being prohibited.
Since mid-March, when the pandemic forced the closure of casinos and the cancellation of major live events all around the world, players have been flocking to online poker platforms to continue to play.
Post-lockdown, interest in online poker remains strong, reaching levels higher than in 2019. This is despite a recent drop in search volume, based on the latest trend data from Google.
Google data shows that interest in online poker peaked between March 22 and 29, before gradually dipping in May, when some businesses have started to reopen and people have been allowed to go out and return to work. Google's search rating for PokerStars and partypoker dropped by 60% and 47% respectively by the end of May, with GGPoker' search score also down 42%, but worldwide search requests for online poker are still essentially higher in 2020 than they were a year ago.
Fast-rising online poker network GGPoker also recorded a unique trend, as interest in the platform was higher in early May than in March, contrary to the Google search performance of its main competitors. Its recent tie-up with the World Series of Poker (WSOP) likely contributed to the figures.
Both brands joined forces for the first-ever WSOP Super Circuit Online Series which was hosted by GGPoker on May 3-31. A week after the record-breaking online tournament kicked off, interest in GGPoker surged. The series featured a whopping $100 million in guaranteed prize money, the biggest ever to be awarded in a single tournament series.
Momentum Must Be Maintained
The trend shows that in order to maintain interest in online poker, operators must keep the momentum going by improving their game offerings and launching more tournaments with enticing guarantees.
This is quite achievable, considering that people nowadays are spending more time at home than outside, with some even transitioning to work-from-home setups as part of precautionary measures to prevent the virus from spreading further. According to the UK's Office for National Statistics, 49.2% of adults are now working from home. The same can be said in other parts of the world.
As the new normal kicks in, operators should do their best for online poker to remain popular. Current trends are good but they can still be improved, and it all boils down to how much time, effort and resources they are willing to invest to maintain this popularity.