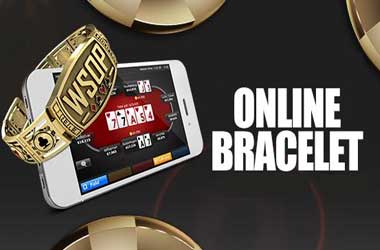 The 2019 World Series of Poker (WSOP) has just kicked off! Poker players from all over the world have now started to flock to the luxurious Rio All-Suites Hotel and Casino in Las Vegas to experience the world's most prestigious poker festival which runs until July 16.
While taking part in the WSOP is truly one for the books, many don't currently have the needed resources to be there.
But you can still get into the spirit by playing at the WSOP social poker app for free!
The app is compatible with a range of mobile devices and can also be played via Facebook on your computer. Take note tough that you will not be playing for money here, but you can actually win a virtual WSOP bracelet. This is a great way to have fun with your family and friends while also honing your skills.
WSOP Free Chips Up for Grabs
In order to play, you need to sign up for an account at the WSOP poker app. This entitles you to 250,000 in free WSOP chips which you can use right away on a number of ring games and tournaments.
Linking your poker account to your Facebook account will give you another 15,000 in free chips, plus, you will be able to invite your friends to the games you're playing and you can also monitor your progress against them. If you feel generous, there's an option to donate chips to selected family and friends.
WSOP will keep giving more free chips every four hours so make sure you snag them. You can also boost your balance quickly by purchasing millions of chips for just a few bucks.
Awesome Games and Features
The WSOP social poker app offers the two most popular variants, No-Limit Texas Hold'em and Pot-Limit Omaha. You can take part in a ring game by simply clicking on the "Play Now" button which will then direct you to a cash game according to the seats at the table and the size of your bankroll.
A wide variety of tournaments are also available, with buy-ins ranging from 300,000 to 80 million chips. The highest buy-in tournaments carry a massive top prize of 2.64 billion chips. But always remember that the availability of the bigger buy-in tournaments depends on your level of experience.
Aside from this, the app has many other features, which include exclusive WSOP clubs, a Poker Recall mini-game, as well as daily and weekly missions. You can even win a virtual WSOP bracelet once you fill up your Collectors' Chip collection.