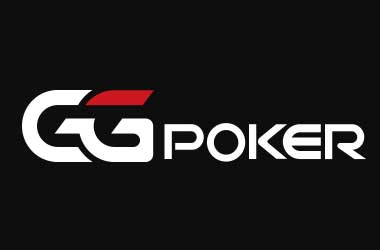 GGPoker got a lot of flak on social media earlier this month for allegedly stealing $180,000 from a German high-stakes player. Now, GGPoker is once again getting flak from the global poker community after publishing its "stance on pros".
The online poker room which is currently hosting the 2020 World Series of Poker (WSOP) Online Bracelet Series, has attempted to pacify upset players who had been banned from the site by allowing them to resubmit their applications.
But that gesture of goodwill only ended up adding fuel to the fire, as many players reacted negatively to the site's apparent "categorization" of pros.
On August 23, GGPoker announced on its Twitter account that players previously banned from the site would be given the chance to have their accounts reinstated over the next two weeks. The post was accompanied by a link to an article on the GGPoker website wherein pros are categorized as "good", "regular" and "bad".
For a limited time only, we will be extending an olive branch to previously banned players on GGNetwork. If you have been banned and wish to return, we will be taking applications for the next 2 weeks (~Sep 5). Please read our stance on pros here: https://t.co/kV6m8QbFHy
1/3

— GGPoker – HOME OF WSOP 2020 ONLINE BRACELET SERIES (@GGPokerOfficial) August 22, 2020
In the article, GGPoker expresses its commitment to maintaining a balanced poker ecosystem, where all players, regardless of their skill level, will find every reason to continue playing, despite poker being a zero-sum game. To keep a healthy ecosystem, the site says it needs to manage a certain group of pros who employ advanced methods to gain an unfair advantage over their opponents.
According to GGPoker, these players are the "bad pros" who usually utilize advanced charts, real-time solvers, and other third-party tools to boost their win rate. They also resort to collusion, ghosting, and bumhunting, practices that the site says are not illegal by law but are considered "cheating" and should be punished.
Poker Pros React
GGPoker's definition of a bad pro did not sit well with a lot of players, specifically because the site included bumhunting in the list of unscrupulous activities normally carried out by cheaters. In poker, bumhunting is an age-old technique of seeking out weaker players in order to win.
Run It Once founder and three-time World Series of Poker bracelet winner Phil Galfond thinks that by improperly categorizing players, GGPoker is insulting the intelligence of the poker community. Joey Ingram also chimed in and asked fellow players for their reaction on GGPoker's stance. American player Todd Witteless labelled it a "horrible, bullshit policy", while top online poker pro "giraf ganger" compared it to a "troll".
However, there were some players who appreciated the effort to correct some mistakes by opening up communication with players. Some also think it is a positive step towards protecting honest players and online poker in general. GGPoker is yet to respond to the criticism.