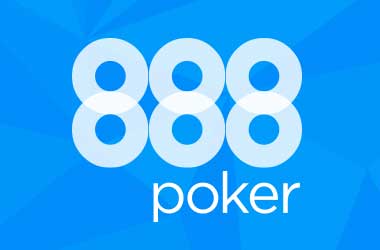 888poker is taking a comprehensive approach in terms of its strategy and market expansion plans as it tries to regain ground following a significant decline in revenue and popularity in the last two years.
Since it started in 2002, 888poker has grown to become one of the leading online poker sites in the world. For a long time it was the second biggest online poker room in the world with only PokerStars in front of it. However, a recent drop in revenue took a toll on its global standing, with the second position now being taken over by partypoker.
On a more positive note, 888poker remains the largest online poker room in the United States and the poker operator has plans to consolidate that position and also expand into Europe going forward.
US Expansion Plans
888poker will consider all options of improving its revenues, putting its primary focus on market expansion, while at the same time looking to provide a betting online poker experience to its players. The current focus as of now is to strengthen its presence in the US.
While PokerStars is poised to become the first operator to offer online poker in Pennsylvania, 888poker is not in a rush to launch operations in the Keystone state.
Pennsylvania imposes some of the highest tax rates on online gaming, with slot games being taxed the highest at 54 percent; sports betting is next on the list with a 40 percent tax rate, while online poker is taxed at only 14 percent. 888poker's offering for Pennsylvania will not be confined to just online poker as it plans to provide players with a wide range of options.
The shared liquidity deal involving New Jersey, Nevada and Delaware has proven profitable for 888poker and it aims to continue to benefit from such shared liquidity partnerships in the future. With legalized sports betting beginning to sweep across the US, it will only be a matter of time before online poker also gets legalized. This will give 888poker new opportunities to expand and strengthen its brand.
888poker Set to Enter France In 2020
888poker is also expanding in Europe, recently kicking off operations in Portugal. The company has plans to enter more EU nations in the coming months and France is next on the list with a potential launch set for 2020.
888poker will also boost its marketing campaigns to effectively promote its tournaments and increase its player base. The company hopes to attract more customers by hiring a new set of brand ambassadors as well as using multiple platforms to market its offerings.