In August of 2013, Federal Judge Jack B. Weinstein ruled that poker is more of a skill game than it is a gambling game. The judge gave a few reasons to support his decision, one of which is the fact that poker celebrities earn wages in tune with those of professional sports players. Another example is that a player can lose with the best hand, and win with the worst, dependent upon their own skills at reading other players, and playing the game. The game isn't just cards.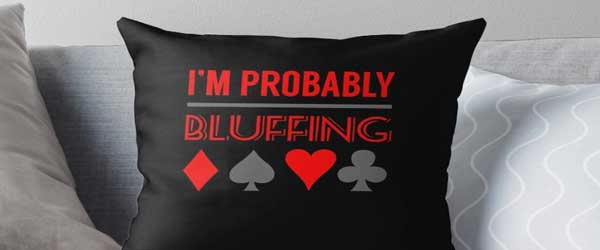 Part of the game is knowing when you're at a table full of better players than you. Knowing when you're the fish.
Recommended Licensed and Legal US Poker sites
All Poker Rooms are Licensed , Mobile Friendly
Advertiser Disclosure
Name
Compatability
Bonus
Rating
Features

1

All players can play for free or for real money
Multiple poker game variants now available

2

Pot limit games available
All poker bonuses come with fair terms and conditions

3

Plenty of pot-limit games
All bonuses completely optional

4

Small stake poker games available
Some of the highest guaranteed poker tournaments

5

Low limit games offered 24/7
Easy to understand poker bonus offers

6

Lots of open free play poker tables
Play all of your favourite poker game variants

7

Massive bad beat jackpots available
Play free or real money Texas Hold'em games

8

Bad beat jackpots offered
Play all types of Texas Hold'em games
How to Identify a Soft Poker Site
There are fierce players in the world of online poker, and you'll come across them at every single website in existence. However, some sites offer more of the sparkly things that unskilled poker players fall for. For instance, how many pro poker players have you ever seen hanging out in the chat room at a site like Carbon Poker, or PKR playing with the funny emotes? How often do you see a pro use the rabbit feature at sites like Poker.com? Those are things that to appeal to new poker players, players that aren't necessarily thinking about things like tells, and table reputation. There are sites that tend to have plenty of what the poker world calls "fish". Poker fish are players that are easily read, and that poker sharks can easily feed off of.
Easiest Poker Sites
Here at Top Ten Poker Sites, we are going to list the fishiest sites on the net, making it easy for you to make your decision where to play. Soft poker sites are prime hunting ground, and why spend time hunting when we do all the work for you?
What do we look for in soft poker sites? We look for sites that offer a casino and/or sportsbook that may flow new unskilledplayers into the game. We also look for sites with juicy player stats, lots of tables with more than 70% of the players seeing a flop during each hand.
Fishy Poker Sites with Sportsbooks
People that bet on dogs, horses, football games, and other events, like to gamble. That's why we want these people at the poker table. When there's gambling going on a poker table, the world is more fun for everyone.
What's even better is that many of them really don't mind losing, they're not thinking like a poker player that graphs every dollar, they're thinking like a gambler. They want to sit down at the table, look at some cards, and have a good time. These are the guys that get called all sorts of names, oftentimes whether they're winning or losing, but, they're also the guys that bring uncounted bankrolls and a couple beer's to the table.
Poker Sites with Casinos
Much like poker sites with Sportsbooks, poker sites that include casinos are also a magnet for loose unskilled poker players that really just want to sit down at a poker table and have some fun. These players want to win a few hands, and have a good time, but they don't necessarily even care if they leave broke. We've scouted the Internet in search of casino sites that feature casinos and lots of poker playing fishies.
Big Poker Sites
Another thing that draws lots of new fishy players into the game is simply good marketing. Big poker sites that draw in thousands of new players a day are bound to feature plenty of soft-poker-play.
Taking advantage of Soft Poker Sites
If you're playing at these well-known soft poker sites, and you're not using a table selection strategy, or Googling players that you think are fishy, then you're honestly just another fish in the sea of poker players. One of the first steps toward becoming a strong player at soft poker sites is table selection. Learn how to read the information provided in the lobby, understand what percentage-to-flop means, and how that information affects you.
Using Google at Soft Poker Sites
While you're sitting at the table, waiting for a hand… get to know the other players. Start typing their usernames into a Google browser window, and figure out who's 'really' a fish, and who's really more of a shark wearing a mask.