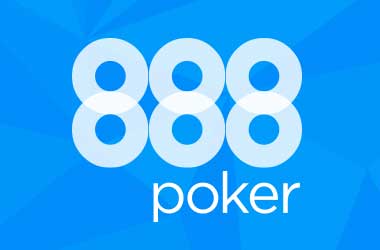 888 is a huge name in the gaming world and you may well have heard of it in that respect as well as poker. You may also have heard of its previous name which was the Pacific Poker network. The 888poker Network is based in Gibraltar and notable professional poker players on the site include Sam Holden and Shane Warne.As well as running a superb online poker site it is also serves as a network which other sites can join.
888poker Network Software
The 888poker client (which all rooms on the network use, just 'skinned' differently) is one of our favourite. Featuring a cool-looking, easy to use interface which puts functionality first, it makes playing poker a pleasure. What they've done with the lobby is great – the main tabs give you various options for accessing a poker table, including 'Beginners' which lets you quickly fire up a micro-stakes game, and 'Quick Seat' (where you choose either a cash game or SNG and the stake). Alternatively you can just browse 'All Games' and then use the various filters to find the game that suits you.The really cool thing about the 888 Poker Network client though, is how much you can customise it. If you go to Settings>Table Layout, you'll see you can choose from a range of table themes as well as various card decks and faces. Then, in 'Personal Image' you can select from a range of user avatars for your player to display at the table.If you want to play more than one table at once, the 888 software works really well and gives you single-click access to cascading or tiling your open tables. Want to open another table of the same format and stake? This is made really simple with the aptly named 'Open Identical' button.Another cool feature is being able to 'tag' a player. You can, like many poker clients, write notes on your opponents. Well, tagging gives you a bit more functionality and you can choose an image or colour code which come with tags like 'Tight bad', 'Tight Good' or a tag of your choosing. This is a handy and useful feature as it gives you a 'read' on that player the next time you're up against them.
Poker Games offered on the 888 Network
888 has plenty of poker action going on around the clock – they offer Texas Hold'em (both No Limit and Fixed Limit), Omaha (No Limit, Pot Limit and Fixed Limit), Omaha Hi/Lo (Pot Limit and Fixed Limit), and 7 Card Stud (Fixed Limit).
Stakes offered on the 888 Network
For simplicity we will list just the No Limit Hold'em stakes, which are at the time of writing available as follows –
Cash games – $0.01$/$0.02 to $500/$1000
SNGs – $0.02 to $2045
MTTs – $0.10 to $525
888poker Network popularity / player traffic
According to the PokerScout website, 888 ranks #4 in the world in terms of how busy a network it is – great news as this indicates a really busy bunch of rooms and little time wasted waiting for tables to load up.
Our Top 888 Network Poker Sites
The 888 Poker Network features mainly two online poker rooms. By far our favoriteis the flagship brand being 888poker. To find out more about these poker sites please read our 888poker Review. Both of these rooms offer really great customer service and at the moment have some excellent sign up bonuses which you'll love.