There are some solutions to this problem, including the use of prepaid international credit cards. You'll find more information about that in our specific country-related payment method articles.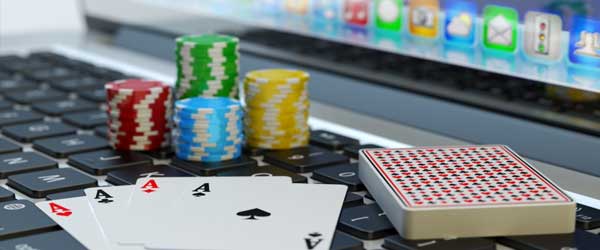 At any rate, there are still poker sites that accept players from the USA.
Recommended Licensed and Legal US Poker sites
All Poker Rooms are Licensed , Mobile Friendly
Advertiser Disclosure
Name
Compatability
Bonus
Rating
Features

2

All players can play for free or for real money
Multiple poker game variants now available

2

Pot limit games available
All poker bonuses come with fair terms and conditions

2

Plenty of pot-limit games
All bonuses completely optional

2

Small stake poker games available
Some of the highest guaranteed poker tournaments

2

Low limit games offered 24/7
Easy to understand poker bonus offers

2

Lots of open free play poker tables
Play all of your favourite poker game variants
Play Poker Online in Australia
Gambling and poker law isn't very simple in Australia either. It is legal for Australian residents to play poker online, however, it's only legal for some poker sites to offer games to people in Australia. Many of the larger online poker sites available to Australians have simply chosen to ignore this law. Much like many of the poker sites offering play to Americans have opted to ignore the United States UIGEA. In a nutshell, the Australian law says that all sites offering play to Australian poker players must be licensed and located within Australia. Since Australia was not welcoming any new poker sites that left only the sites that were grandfathered in before the passage of the Interactive Gambling Act in 2001 as legal Australian poker options. However, the last remaining grandfathered site shut its doors when the United States passed their Unlawful Internet Gambling and Enforcement Act, which effectively wiped out the sites United States market-share for the poker site, and put them right out of business… ah… politics. At any rate, the important thing for those that want to play poker online from within Australia is that there has been no effort as of yet to criminalize online poker as there has been in the States. The future for Australian online poker sites looks to be strong, as there has been no serious effort to criminalize playing poker online. Australia may be in the middle of a battle over poker machine reform, but online poker in Australia appears to be far removed from that fight. It is likely that foreign online poker sites will continue to operate freely in Australia for the foreseeable future.
Real Money Australian Poker Sites
All of the following online poker sites still allow residents of Australia to play online poker using their software for both free and real money.
Recommended Licensed and Legal Australian Poker sites
All Poker Rooms are Licensed , Mobile Friendly
Advertiser Disclosure
Name
Compatability
Bonus
Rating
Features

2

Log in and play at no risk
Low and high stake Omaha poker games offered
Play Poker Online in Europe
There's really not a lot of point in our listing the places that you can play poker at if you're from Europe. Let's just say it's a sad state when people are willing to leave their country, and move to Europe so that they can continue their careers as online poker players. Europe is one of the top destinations for professional online poker immigrants.
Recommended Licensed and Legal Poker sites
All Poker Rooms are Licensed , Mobile Friendly
Advertiser Disclosure
Name
Compatability
Bonus
Rating
Features

2

No requirement to play for high stakes
Take part in guaranteed poker tournaments

2

Suitable for low stake players
Guaranteed poker tournaments
Most Popular Destinations for Online Poker Immigrants
We believe that these are the most popular destinations for profitable poker players when it comes to relocating to new lands where the freedom to play online poker still exists.
Thailand
Prague
Budapest
Barcelona
Bogota
Wherever you're located, we'll always list the best options for online poker play here. Be sure to bookmark this page by pressing ctrl d on your computers keyboard and come back and visit often.