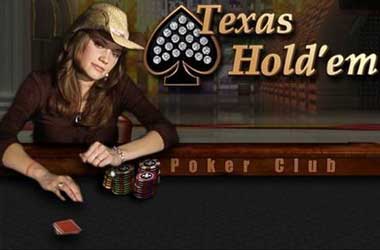 The first-ever game that was sold in the App Store is now back! Apple recently released an updated version of Texas Hold'em which is now available for download.
The game was originally launched in July 6, 2008, and is now making a comeback to mark the App Store's 10th anniversary.
Texas Hold'em first appeared on the iPod two years before being made available on iPhones in 2008.
It was one of the first two apps launched by the App Store; the other one was called "Remote". Through the app, users were able to play Texas Hold'em against opponents controlled by the computer or against up to nine players if the app was running on their iPhones.
TWiT Netcast Network

While Texas Hold'em quickly became a popular game on the Apple App Store attracting hundreds of thousands of fans, the app was only updated once, more than a month after it was launched, and had since been abandoned and finally removed from the store in 2011.
New Look
Apple has now given the game a new look, with redesigned graphics, improved animations, modernized visuals and fresh characters. Sound effects have also been enhanced, with ten unique locations for players to choose from such as Paris, Macau and Las Vegas.
The most important update made for the app was the 64-bit architecture which Apple launched alongside iOS11. In addition to that, this latest version of Texas Hold'em is absolutely free to play, with no in-app purchases. This totally differs to the first edition of the game which came with a $4.99 download cost
There are currently two viewing options: top-down gameplay or first-person view, and players can switch as they wish. The latest Texas Hold'em version comes with 24 new characters, each sporting its personal style and skill level. The app also makes for a great travel companion as it can also be played offline and in airplane setting.
If playing against robots is not your thing, you can invite up to eight from your circle of friends to play, provided they also have the Apple Texas Hold'em app installed on their phones.
The game offers a new level of excitement due to the challenging playing style of the computer-controlled opponents. If you're keen on winning against the robots, one useful trick is to keep things simple and avoid bluffing too much. Play aggressively, be cautious with your bests and most important, do keep a watchful eye on your opponents, study their moves and take notes!