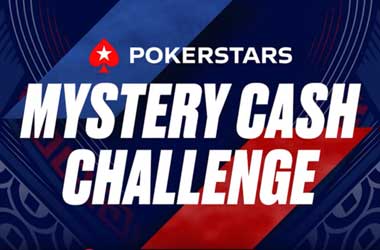 Summary:
PokerStars has put together an interesting new poker game called Mystery Cash Challenge
MCC is similar to regular cash games but uses a Mystery Bomb plot
PokerStars releases video on their YouTube channel to show players how it works
PokerStars, the leading online poker website in the world has come out with a new poker game that is sure to get the interest of poker players around the world. The new game is called – "Mystery Cash Challenge" (MCC).
PokerStars over the years has come out with some interesting formats for televised poker and MCC is definitely a format that will generate a lot of views.
Mystery Cash Challenge
The Mystery Bounty format in recent years has turned out to be quite a popular game for poker players and fans around the world. PokerStars has decided to put a spin on the Mystery Bounty format and has come out with MCC.
MCC will use a pot-limit play preflop that will then turn into no-limit. This will a 6 hand format with the blinds starting at €25/€50. A lot of televised cash games adopt a similar format and PokerStars did not want to change the format too much.
The big tweak with MCC is that it will use a Mystery Bomb plot that will take place once in every 10 hands. When this happens, the winner gets a chance to win a bonus prize and also a mystery prize in order to add intrigue to the game.
The Mystery Bomb prize uses a format similar to the Mystery Bounty MTT game. So players will have to pick one envelope from a set of envelopes and open it up to see what their mystery prize is. The bonus prize will give the winning player the opportunity to impose a challenge on the rest of the players at the table.
PokerStars YouTube Video Gives Players A Glimpse
PokerStars has released a video on its YouTube channel to promote its MCC game and give players a glimpse into how exciting this format can be.
The video showcases the first round of a MCC game where six players are competing. The six players are Fabiano Kovalsk, Parker Talbot, Griffin Benger, Maria Ho, Sam Grafton and Alexandra Botez.
Round 2 of the MCC game will be released shortly.