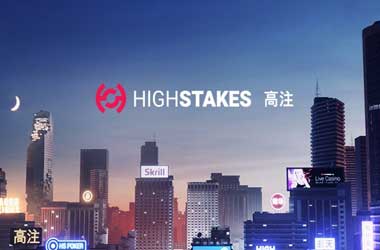 HighStakes, an online poker platform is running a new promotion that will help players jumpstart their poker career without having to pony up the money! #HighStakes Challenge will see players being offered a €1,000 initial roll which they can grow to €10,000 within two months.
The new challenge, which is available across most cash games, MTTs and SNGs on the site, uses a "run it up" approach, where players begin to grind the micros and eventually move up the stakes 'till they reach the $10,000 target in 60 days.
This approach isn't new to online poker as many ,a href="https://www.toptenpokersites.org/reviews">online rooms have run this type of challenge over the years, but what makes the #HighStakes Challenge unique is that players won't have to spend their own money to participate.
HighStakes
If you manage to hit the $10,000 mark within the allotted two-month period, you will keep whatever you've won within that two months, including promo money. If you fail at the challenge, HighStakes reserves the right to retains all your earnings. But don't worry though, as you'll still get the chance to win a consolation prize of €500 – that is if you manage to maintain your €1k starting roll even if day 60 has already lapsed.
The challenge is over once you hit the $10K target. Similarly, you are out of the challenge once all your bankroll is consumed.
Rules & Limits
To participate in the challenge, you need to follow some rules. First, there are bankroll limits that you need to take note for cash games, tournaments and SNGs. For example, with a bankroll of €1,000, you can only play in cash games of up to €1bb, and up to €50 buy-ins in tournaments and SNGs. The level goes up according to your bankroll. You are not allowed to spend your €1,000 starting roll all at once, and you cannot play above your limit.
SPINS and heads-up play are excluded from the #HighStakes Challenge.
Also, you need to stream all of your games through an active Twitch channel, and don't forget to tag @HighStakes on Twitter upon starting a session. You are allowed to play in other sites while the challenge is ongoing but you need to use your own money. HighStakes will not tolerate any form of cheating or foul play. If you get caught, your funds will be forfeited and you will be blocked from the site.
The site is also boosting cash rewards for players through the "agent account" incentive, giving them the chance to qualify for €100 freeroll tournaments each week! For more information, check out the Highstakes website.